Progessence Plus features some of our most-loved essential oils, including Sacred Frankincense and Peppermint oil, to create a serum that perfectly pampers you. Formulated specifically for women, and ideal for women over 30, Young Living's Progessence Plus is a great addition to your day or nighttime routine.
Wild yam extract and vitamin E support your skin in looking its best, while Frankincense smooths the look of fine lines. Keep your skin looking as young as you feel and add a few drops to your moisturizer or massage it directly onto your skin.
With coconut oil and essential oils such as Bergamot and Rosewood, Progessence Plus uses premium ingredients to moisturize and soothe healthy-looking skin. Plus, you'll love the convenient and beautiful packaging of this serum. Stash it in your travel bag or display it on your vanity with your other beauty must-haves.
For more information about the ingredients and application of Progessence Plus, view our product information page.
Progessence Plus Serum Uses
Apply to skin during your morning or evening routine to support healthy-looking skin. Use no more than 2 times daily.
EndoFlex is a blend of Spearmint, Geranium, and other pure essential oils that support the endocrine system and help maintain overall vitality when taken as a dietary supplement.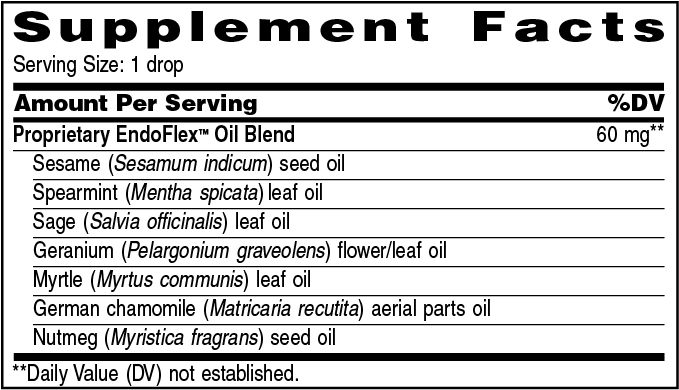 Abundance combines oils such as Orange and Ginger, which were used by ancient cultures to attract prosperity and magnify joy and peace.
Ingredients
Orange (Citrus sinesis), frankincense (Boswellia carteri), patchouli (Pogostemon cablin), clove (Syzygium aromaticum), ginger (Zingiber officinale), myrrh (Commiphora myrrha), cinnamon (Cinnamomum verum) and spruce (Picea mariana).